2018-2019 REGISTRATION
---
PLEASE NOTE: THE SALMON ARM MINOR HOCKEY OFFICE IS LOCATED INSIDE THE SHAW CENTRE
REGISTRATION FOR RETURNING PLAYERS 2018-2019 SEASON
The above link is used only if you are paying by CREDIT CARD. Please use the PAPER FORM for all other payment methods.

---

***PLAYERS NEW to the SALMON ARM MINOR HOCKEY ASSOCIATION, or from adjacent Associations must use the paper registration form, or get a hard copy form from the minor hockey office***

Click on the icon to download the free ADOBE ACROBAT READER Fill and Print abilities for use with this form and many more on the Salmon Arm Minor Hockey Association website.
The above PAPER FORM is used for those players NEW to the Salmon Arm Minor Hockey Association or for those parents paying by:
---
SAMHA will be declaring the bantam rep team for the upcoming year as a bantam tier 3 team. If any player wishes to try out for a tier 2 team, Greater Vernon is hosting one. Please complete the
attached form
and bring it to SAMHA office to have it signed off and then forward to GVMHA. The deadline for receiving forms is
Wed. Aug. 8th
.
As announced earlier, the SAMHA midget rep team will be tier 3 as well.
---
Volunteers
Our association relies upon the generosity of dedicated volunteers to help run our program and deliver quality instruction to our players. We would appreciate your help in any of the capacities that teams require. Once teams are selected, those who volunteered will be contacted by Division manager. All names must be approved the Coach co-ordinator. Please find our

Adult Volunteer form here.
---


We are pleased to inform you that Jumpstart has once again partnered with Lace 'Em Up Foundation. This is an opportunity that will allow families to request up to an additional $1,000 for hockey registration fees from Lace 'Em Up Foundation for next season, above and beyond Jumpstart support.

For a parent/guardian inquiring about additional resources for funding for hockey, please share this link with them so they may apply directly for Lace'Em Up funding: http://laceemup.ca/apply-for-grant/
---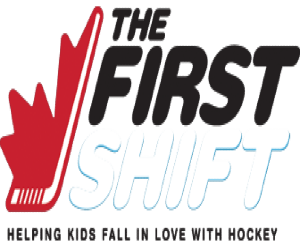 SAMHA is currently on the wait list to host the First Shift Program for 2018-19. Please check North Okanagan Minor Hockey website to register.
***Must meet the specific requirements***: The Canadian Tire First Shift is open to boys and girls, between the ages of 6 and 10 years old, who have never previously enrolled in minor hockey within Canada
---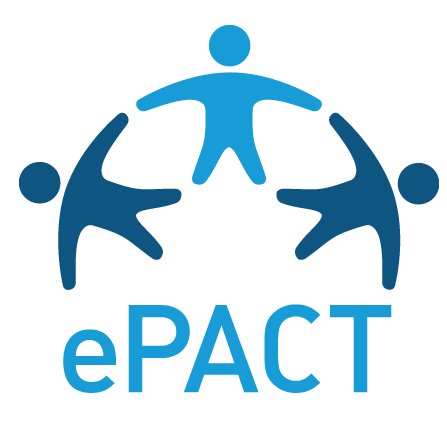 ePACT is MANDATORY for all players and they cannot enter the ice surface until this has been completed. ePACT invites are sent out to all registered players starting August 1,2017. Please make sure you have the most recent email address on the Hockey Canada Registration. If you have not received your invite before the first week of hockey email: riskmanager@salmonarmminorhockey.com

---
Important Dates for Registration
June 30, 2018 - Early Registration Discount. Save $50 off your player registration fee if your registration application and payment in full is received at SAMHA by 4:00 pm. All registration applications with payment in full received at SAMHA by 4:00 pm on this date will be entered into a draw for one FREE 2017/2018 (not yet approved for the 2018-2019) Season's player registration.
June 30, 2018 - Critical registration deadline for determining if, and how many, "B" Rep teams SAMHA will have for this season. If you are interested in your child playing on a Rep, or "B" Rep team, you are strongly encouraged to have your Pee Wee, Bantam or Midget player registration application in by this date. If not enough registration numbers are received by this date, some divisions may not have any "B" Rep teams for the season.
August 31, 2018 - Players registering after this date will be put on a waiting list and registered on a first-come, first- served basis. Female teams are an option in divisions with supporting numbers. ***Decisions on female teams based on numbers of registered players by August 31***
November 1, 2018 -All minor hockey registered players must have at least one parent/guardian who has completed the Parent Respect in Sport by this date or the child's playing privileges will be suspended until the course has been completed. This is good for 4 Years once completed.
November 30, 2018 - Registration Cut-Off. No players will be accepted or added after this date. If your registration application is still on a waiting list, your registration will be cancelled, and your payments refunded or returned.
---
Payment Methods
cash;
cheque;
money order; and
online using credit card.
If parent chooses not to pay on-line by credit card, the registration will not be complete until the completed form is dropped off at the minor hockey office or mailed in. Please have a copy of your online registration confirmation with payment. Do not mail cash. SAMHA also offers members the opportunity to pay your registration in equal installments by post-dated cheque. Registration will not be complete until payment arrangements have been set up with the SAMHA administrator.

PARENTS who require funding assistance can contact the SAMHA office 250.832.0095 or email:
saminorhockey@shaw.ca (SAMHA Office is located at the Shaw Centre)

If you are in need of some financial assistance to help your child play in an organized sport, check out

KidSportCanada. The Salmon Arm area representative for KidSport is Kim Sinclair at 250.832.4044. SAMHA endorses and contributes to KidSport programs to create opportunities for our youth to enjoy minor hockey.
OMAHA will allow up to 3 Overage Players permitted to play in the Midget Recreation league, as juvenile recreation team are not running this year. Overage players will be permitted to play in all other divisions (recreation not rep) but approval must be granted by B.C. Hockey. Overage Request forms are also available on the SAMHA and OMAHA site and must accompany registration form.
At this time, SAMHA is anticipating of hosting the Female Bantam Rep program as well as a Pee Wee/Atom female team.
Player Movement Application Forms - 1) Move with parent 2) Residential Waiver-Recreational 3) Residential Waiver-Carded.
Tryout Approval - Instructions and form for New for Players wishing to play in other associations due to no team in category.
SAMHA Residency Information. New to Salmon Arm? Find out if you reside within our minor hockey association boundaries to be eligible to register for play in SAMHA.
---
2018-2019 SAMHA REGISTRATION FEES
Family Rate (for families with three or more players): On the registration forms of the oldest two players, check off the fee for the appropriate Program & Division and pay the fee indicated for each of those players. On the registration forms of the remaining players, check off the fee for the appropriate Program and Division but pay only half of the fee indicated for those players.
Male/Female Program: check one fee only - in either the Recreation or the REP/Development columns.
There will be a combined Bantam/Midget Rep Female team.
Further information will be released regarding Juvenile Recreation team.
Players selected for Rep or Development teams pay an additional Rep Fee once the teams are finalized.
* For first time players who have never registered in any other minor hockey association. No early bird discount applies.
* Registration fees for players applying for a REP or Development team include a $100 non-refundable tryout fee.