SA MINOR HOCKEY POOL FOR 2017-2018
---
---
Hello everyone, so all 804 pools have now been entered,
if anyone finds a mistake (whether its your team name or
picks as some were hard to read the handwriting)
send us a message and we'll gladly fix it . FYI for those
who missed one or more box picks they were given the first
player in the missed boxes, and for those who never had a
team name we used first initial and last names.
Thanks for supporting SAMHA and good luck!

Participants may check their status by clicking on the "HOCKEY POOL 2017-2018" tab located halfway down the SAMHA homepage or on-line at: https://www.officepools.com/nhl/classic/241422/standings#/
When you open the OfficePools.com you will see the following page. See Below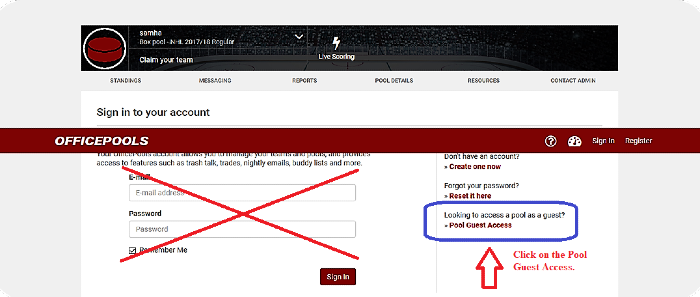 Go to the right hand side the this page and click on the "Pool Guest Access". Once you click on the the Guest Access you will then be sent to the following page. See Below.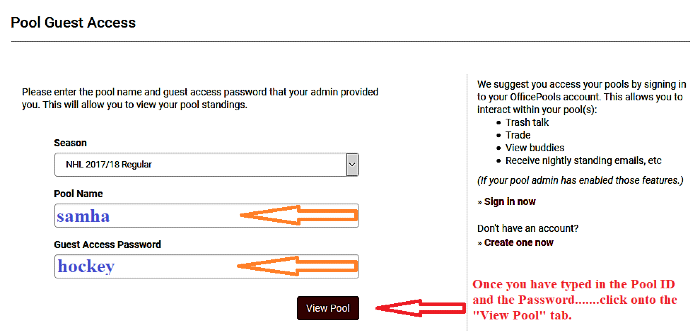 SALMON ARM MINOR HOCKEY WISHES EVERYONE GOOD LUCK AND HAVE FUN.
---