Canadian Tire " FIRST SHIFT PROGRAM " REGISTRATION IS NOW OPEN
---
---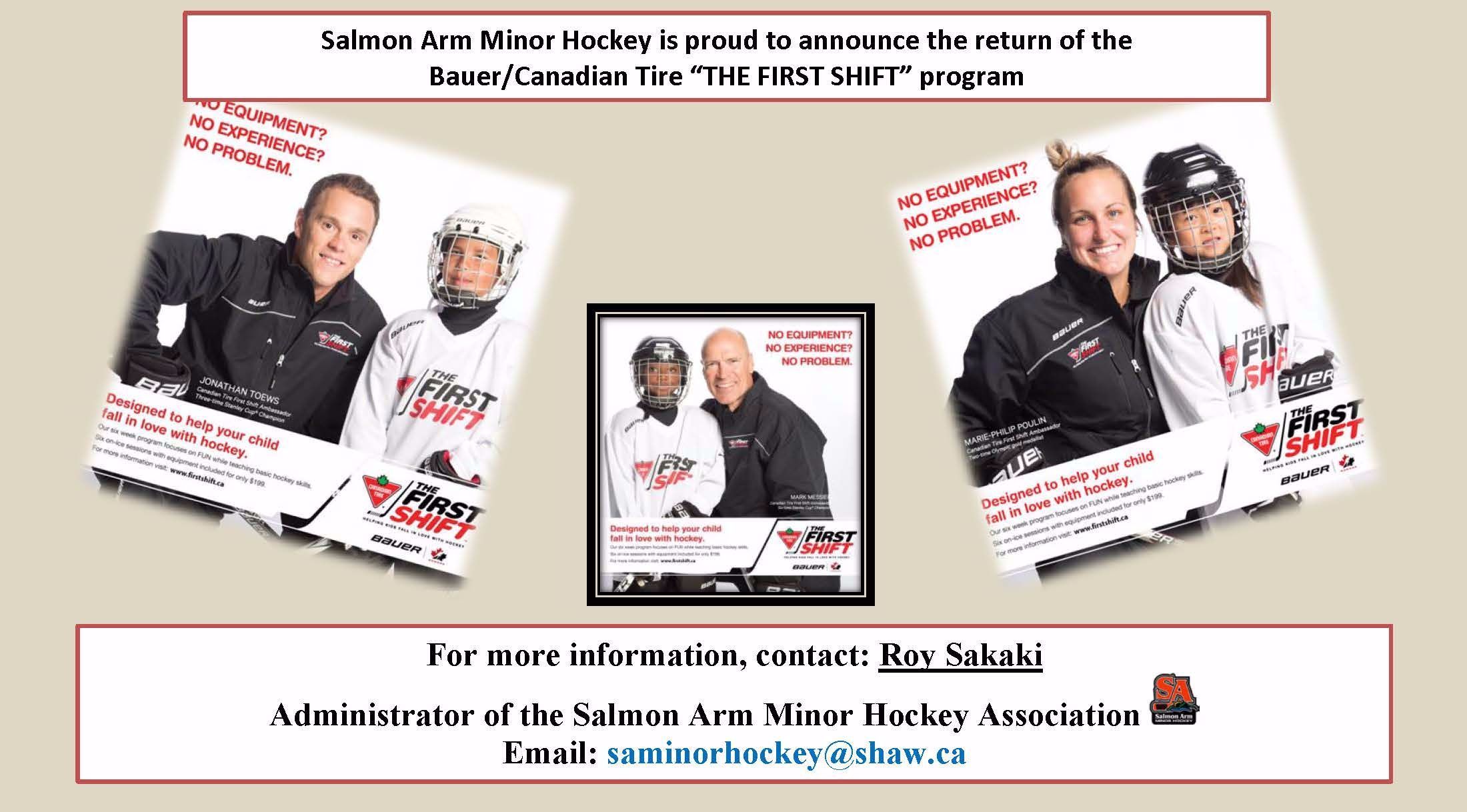 ---

We are excited to inform you that the online registration for children wishing to participate in the 2017-18 Canadian Tire First Shift is now open as of (

Thursday, June 1, 2017

) at 12 PM ET.
Wed. Oct. 18th 6:30 pm. First Shift Welcome Event. Shaw Centre Conference Room.
Equipment will be handed out at this session.
Ice Times: (All at Shaw Centre...rink tba)
Sat. Oct. 21st 7:30 am to 8:30 am
Sat. Nov. 4th 7:30 am to 8:30 am
Sat. Dec. 2 7:15 am to 8:15 am
Sat. Dec. 9 7:15 am to 8:15 am
Sat. Dec. 16 8:15 am to 9:15 am
Sat. Dec. 23 7:30 am to 8:30 am
Along with our partners, Bauer and Canadian Tire, we have been hard at work in the last few months in developing a new interactive registration platform and website - making the Canadian Tire First Shift experience even more enjoyable for both participants and host Minor Hockey Associations.
SALMON ARM MINOR HOCKEY IS PROUD TO ANNOUNCE THE RETURN OF
"CANADIAN TIRE-THE FIRST SHIFT PROGRAM"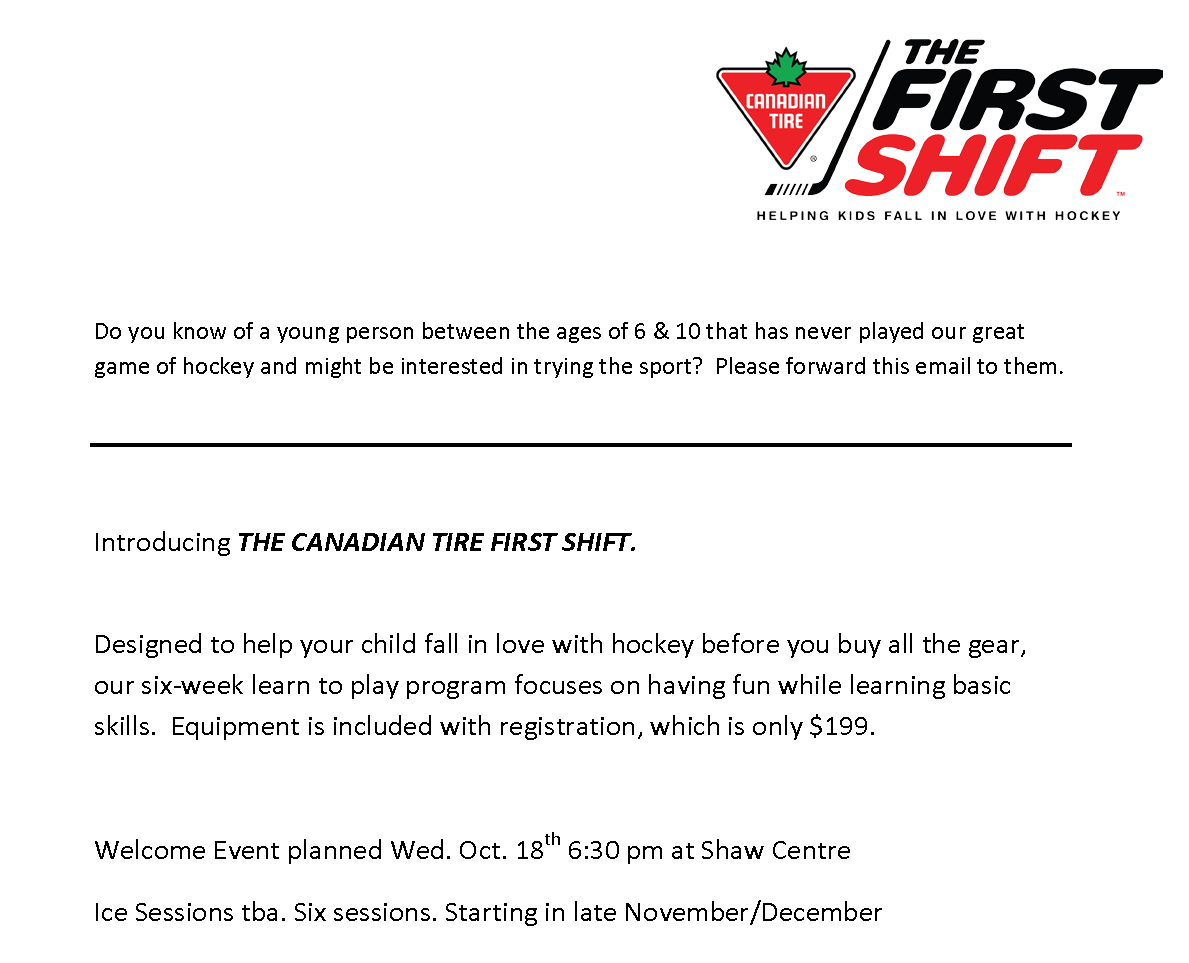 For more information, contact:
Roy Sakaki
Administrator of the Salmon Arm Minor Hockey Association